Cassita Awning in Stroud Gloucestershire
When it comes to fitting awnings from time to time, we need to negotiate some pitfalls here are a couple of recent installations that have required non-standard installations.
The Cassita is one of our more popular awnings the fantastic German build quality and exceptional design mean this awning is robust and attractive.
The Cassita features an ultra slim cassette which adds to the understated look of this Weinor Awning. This example features a recent installation in Stroud.
The team installed the awning on brackets due to the natural recess of the building.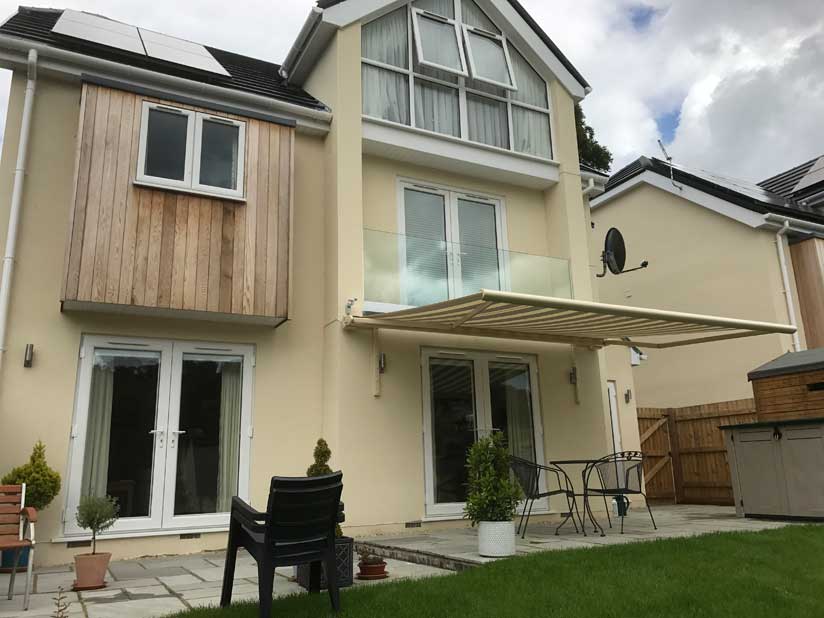 Cassita Awning In Bristol
Here we have another example of a Cassita awning this time in Bristol. This installation required metal free standing legs concreted into the ground underneath the customers decking!
Based in the Stroud, Gloucestershire or the South West and need a non-traditional awning installation feel free to get in touch.